Tulchan Gin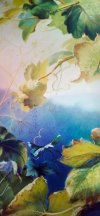 Our gin
LATE ON A SUMMER'S AFTERNOON
Tulchan™ Gin embodies its majestic surroundings, conveying the character of its flora and fauna. When the sun sets it's Tulchan™ time.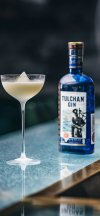 Cocktails
SO MANY WAYS TO SIP
Due to the elegant character of Tulchan™ Gin, it shines through in any cocktail, however our signature serves are a Tulchan™ and tonic with an orange slice, and a classic 50:50 Martini.
ARE YOU OF LEGAL DRINKING AGE?
No, I am not
By visiting this website you are confirming you are of legal purchase age in your country. You must have cookies enabled to use this website. For more information on using and deleting cookies, visit aboutcookies.org. Please take a look at our Privacy Policy and our Terms & Conditions.