Our gin

Authentic Speyside gin, carefully crafted
We make our gin with precision and craft distilling. A small batch run handcrafted in copper pot stills with the precise weighing of the botanicals ensuring perfection and consistency. It is then chill filtered at precisely 4°C / 39.2°F for a smoother taste and bottled at a higher 45% ABV to guarantee the fresh botanical flavours.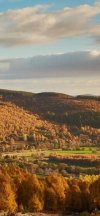 Proudly descended from Speyside, Scotland
Tulchan™ Gin's roots are the botanical flora of the estate and the unmatched distilling heritage of Speyside, home of the finest Scotch whiskies, making it an exceptional and rare spirit - a gin from whisky country.
Introducing the Tulchan™ Estate
Our home in Speyside, the House of Tulchan™, overlooks 22,000 acres of pristine lochs, moors, glens and of course the inspiration behind our blue bottle, the majestic Spey river.

Hosting throughout history
For over 100 years the House of Tulchan™ has been the chosen Highland retreat for European royalty, US Presidents and titans of industry. It is the epitome of hospitality and the inspiration behind our Tulchan™ Gin.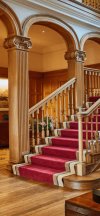 A solid foundation in the centre of our estate
Provenance plays a big role in the House of Tulchan™ brand, and we're proud to be from the Tulchan™ Estate, from Speyside and Scotland.

The flora and fauna of the estate
When talking about our gin, we should reflect the artistry behind such a delicate blend of botanicals.
Read about our cocktails
ARE YOU OF LEGAL DRINKING AGE?
No, I am not
By visiting this website you are confirming you are of legal purchase age in your country. You must have cookies enabled to use this website. For more information on using and deleting cookies, visit aboutcookies.org. Please take a look at our Privacy Policy and our Terms & Conditions.